General News
Nov 2020 News Update
Sunday, November 1, 2020
Teaching Online
Carrying on from last month's news page. I was very touched by people's emotional response to my message about not treading the boards again in the near future. I know it's all very sad right now but the world has probably changed forever, and we must all try and embrace those changes. As much as I have loved performing in the past it is indeed looking doubtful that this will happen right now. One must never say never so who knows!
I have so much enjoyed my SHARING DAYS over the last few years and it has always been my passion to pass on the knowledge and experience I have acquired over the past 50 plus years. I hate technology but need to get to grips with it so here goes.
Paul Roberts
Paul is a fine guitar coach and has been very supportive of me over the past few years and has offered to be the conduit for my future online guitar teaching. Last month I mentioned offering my services as a session player on folks recording projects. I'm now offering online guitar lessons. Anyone interested should contact Paul at the email and phone number listed below and he will give you all the terms and information you require. He will then liaise with me and schedule sessions and see if 'Zoom, Skype or Facetime' is the best option for us to use.
All you need to do is get in touch and let him know what your specific needs are and arrange a mutually agreed time and we can make this happen. Obviously pieces to be learnt will be taken from the current list of files available for my compositions.
The other alternative is for me to give advice on techniques or players' own creativity and I shall help in any way I can to hopefully unlock and ignite that creative spark within them.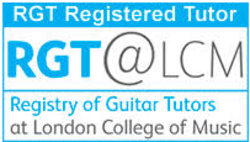 Should you wish to purchase Guitar sessions with me as a gift for someone else, Paul will provide the details.
All enquiries about online guitar sessions should be made to Paul Roberts at pcrguitar@gmail.com
or call him direct on 07860 648068
I look forward to hearing from you and seeing you face to face online.
Carrie Martin
I know that primarily the news page is about me, but when it comes to people who are associated with me and indeed dear friends, I like to give them a mention. Carrie Martin's new album ENTITY is nothing short of a masterpiece. In my experience it's usually a third album that brings together all the elements of the previous 2 albums that culminates in one perfect cohesive whole. When you look back at my career in the mid 70's with VISIONARY, PERILOUS JOURNEY and then finally FEAR OF THE DARK one can see a progression in production and strong direction.
With ENTITY, her third release we have the evidence of a long rocky road of struggle and determination to reach a stunning end result. The production is spot on and truly brings those wonderful vocal qualities that Carrie has been gifted with to the fore.
Her playing is strong and self-assured and the vocals have passion in abundance. Here the listener is listening to an artist at the height of her powers!
I feel very honoured and privileged to have been asked to guest on 'Time after Time' and 'White Kites'. There are a handful of fine guests here including the superb and tasteful bass playing of Jim Waltham plus the sublime genius of Oliver Wakeman on keys. Also some cracking playing by Dave Colwell from Bad Company adding some very tasteful electric guitar. Carrie has even composed her very first guitar instrumental 'Melanie Jane' for the album!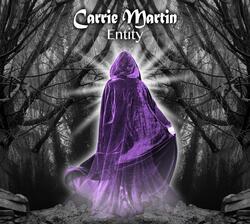 With the release of the album now on vinyl from Psychotron records (a big thumbs up of thanks to Pete and Linda Bonner) for keeping the faith and encouraging Carrie for some time now, this completes a stunning package with gatefold sleeve and outstanding artwork. Photos by Laup Wilson and superb layout and design by that very gifted Gavin Morrow, he who has worked on several of my releases, most significantly THE LAST OF ENGLAND, the WOMAN album and THE CONSTANT FRIEND promo CD for JHS.
If you like fine song writing and well-crafted guitar along with great heartfelt vocals look no further than this album. You can get a copy direct from her website www.carriemartin.co.uk
Hilary and I have been privileged to hear these songs grow and a few of them were started in our home. How good is that!
Well done our Carrie.
Early Albums
So there I was chatting to my dear old friend Paul Policarpou on FaceTime, he in Nashville and moi in Sutton Coldfield. He was saying that a friend of his had dropped by with a copy of an American guitar publication called VINTAGE GUITAR to show him a review of my first two albums previously re issued and really nicely packaged.
The review as you can see is nothing short of excellent! Many of you know my feeling about those early vocal efforts to the degree that I can't bear to listen to those (in my opinion) awful songs, dreadful vocals and naive lyrics! BUT obviously all these years on this particular reviewer finds merit in them. He even goes on to say that Jimmy Page was listening, which to a degree I know to be true because Mr Page told me at the door of St Martin's in the Field church on the day of John Entwistle's memorial service, after I had introduced myself to him that I was indeed an influence!
I never ever saw myself 'up there' with the likes of John and Bert, but it's nice to think that others felt that I was. Maybe after a few years and many hours of practise I felt I sort of held my own in the company of these legendary friends of mine and that gives me a warm feeling!
Anyway THANKYOU Mr PP whoever you are.
Paul Ward
As you all probably know by now it has been almost three years since THE LAST OF ENGLAND was released and myself and Paul Ward haven't stopped writing and recording together. Recently things have gone full circle with having Ian Mosley from Marillion guesting on a track and now my old friend and record producer Rod Edwards has agreed to come up with a piano part on another of my tunes.
Paul Ward who has always been a huge admirer of Rod's work prior to working with me in his duo with Roger Hand and their debut album 'Edwards Hand'. So this along with being in the studio with Pete Townshend, then having his favourite drummer Ian Mosley making a recorded appearance and then last year meeting up with Al Stewart, Mr Ward is a very happy bunny. Small dreams coming true for him, well not that small!
Troubadour
I know I mentioned in last month's news about the re-release of TROUBADOUR. Well all I can tell you is that it is DEFINITELY going ahead but I don't want to pre-empt the final details because there is much to do well before that happens. The running order has to be decided on plus the bonus track is still being worked on by a very special guest!
For me the 2021 release of this album means SO much to me and the family of the late great Del Newman to whom it is dedicated and will be there as a reminder of this man's genius.
A huge THANKYOU to Pete and Linda Bonner for releasing it on their wonderful Psychotron label.
Firm news will be reported as and when it happens my friends.
Chris Herring
I know I was extolling the virtues of Mr Herring in last month's news page, but this chap really is something else. I sent through a bunch of my tab to him and since then on a fairly regular basis he sends me links to some pretty wonderful versions of some of my most challenging and melodic pieces played on yet another version (this one is 12 frets to the body) of John Renbourn's legendary Scarth dance band guitar he has just made.
Just type LEWIS D. LANCASTER into YOUTUBE and there you will find a feast of wonderful versions of my stuff, Renbourn's stuff and Bert's stuff. A clever chap indeed.
New Instrument
So there we were when Pete and Linda Bonner turned up at the door. Linda with a wonderful home-made cake and Pete with a guitar shaped bag. Inside was this stunning handmade electric banjo made in 1999 by a maker called STEVE REYNOLDS of Cornwall. All I can tell you is it is superbly built from the finest of woods and electronics, even a Bigsby trem unit. I have plugged it in and it sounds great and has already inspired me.
It needed a bit of TLC because Pete bought it from a chap who rents out these secure lock up storage units. Apparently it hadn't been visited for quite some time and so the owner has the right to unlock, investigate the content and sell it off if so desired and that's where our Pete acquired it!
At the moment it's on loan to me but Pete knows that I have fell in love with it and is prepared to pass it on to me. Negotiations are ongoing as we speak.
https://stevereynoldsinstruments.com/