General News
May 2013 News Update
Wednesday, May 1, 2013
To use a line from my shows when presenting A Christmas Carol."As it's getting near Christmas"
My, how the time is flying this year and we are now in May, and thank God it is beginning to feel like spring!
Another bag of mixed goodies to report again this month!
Ravens And Lullabies Vinyl
At the risk of being a bore.
Ravens and Lullabies
continues to garner wonderful reviews, and for that Oliver and I are of course very pleased. We hope you respond favourably to the following.
We have been asked on a number of occasions whether the new 'Ravens & Lullabies' album is going to get a vinyl release in addition to the single and double CD versions.
We have had a conversation with the record company who are quite prepared to press the album on vinyl but because of the expense involved they need to have an idea as to the number of people prepared to pre-order to make it cost effective.
So this is your chance! Please let us know if it is something that interests you and if we get enough replies we'll be able to go ahead.
No money is needed at this stage - just an email to
RavensVinyl@gmail.com
registering your interest will be enough to start. The cost for the vinyl is expected to be between £18 and £23.
We'll keep you informed of the progress!
Ray Burley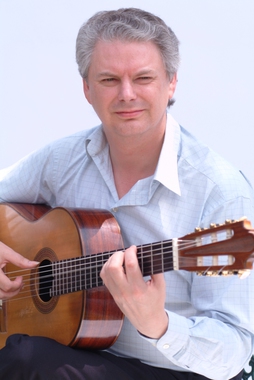 I mentioned last month that we had a day pencilled in for my good friend
Raymond Burley
to do some filming for us for
Guitar Practiced Perfectly
. You won't be surprised to hear that it all went wonderfully well.
I have known Ray for many years now, and even I was finding out things about this astonishing musician that I didn't know! Things like the time that
Eric Clapton
borrowed Ray's Gibson SG for a gig because his guitar wasn't working that night!
Ray and I chatted in our usual relaxed manner the way that old friends do, and then Ray performed a superb solo piece for us, and then I joined Ray for a favourite duet of ours from the
Double Vision
repertoire A Christmas Carol.
On behalf of all the team at GPP we thank Ray for travelling all the way "up north" from his home in Ducklington in Oxfordshire to our Staffordshire studio to record yet another memorable chapter for GPP TV.
Gigs of note
Peterchurch 31st March
This was part of a walking festival organised by
Phil & Amanda Edwards
, and what a joy it was playing the local village church and to have a superb choir as my special guest. It was a lovely audience where old friends turned out to see me. It's always lovely when that happens, and really is one of the many pluses with the job I do. Thanks to the Edwards family for making our visit so special.
Bishop's Itchington 13th April
This was our second concert under the banner of Ravens and Lullabies that Oliver and I had performed for our friends
Martin and Louise Green
. The church has almost become a second home to us in terms of rehearsal and performance because Martin has always made it available to us whenever he could, and for that we thank him and of course Louise.
Our friend
Mike Stranks
was on duty sound wise on the night, so we knew we were in safe hands! What made this concert VERY special for us was to have the wonderful
Paul Manzi
as our special guest on the night. Paul as you know sang on 7 out the 8 songs on
Ravens and Lullabies
. This was the first time in many years that I had been on stage with a vocalist, and what a vocalist the man is! Together we performed Picture of a Lady from one of Oliver's early albums and then Maybe Tomorrow and Ravens will fly from the new album. As we left the stage I saw a tear glisten in the eye of our old friend
Malc Welch
, who has been an ardent supporter of all our music for more years than we care to remember.
Paul is lovely man, and I look forward very much to repeating the experience again one of these days if circumstance and finance make it possible. Ladies and gentlemen;
Paul Manzi
!
Channel Islands Tour
One couldn't wish for a nicer place to visit than the fair Channel Islands. Our brief tour took in
Guernsey
at the Arts Centre,
Sark, Alderney
and finally
Jersey
. There really isn't enough time and space in this news page to go into details, but here is an overview of each step of the way.
Our dear pal
Sue Martin
put Oliver and I up on the Sunday night in her beautiful cottage in Singleton so we only had a short drive the following morning to get the early ferry to Guernsey. The only down side was an horrendous SEVEN HOURS on the boat during which time I was violently sick which took me a couple of days to really recover, but all that aside our first night at the wonderful Arts centre was a mini triumph with over 200 people attending the show.
We sold 40 CD's after the show and had a lovely time meeting and greeting the fans who wanted photographs taken with us, which for a man of my age is quite an ego boost. The icing on the cake for Oliver was having the use of a stunning
Steinway
piano. Our thanks to
Kirsten
at the Centre for looking after us like visiting royalty.
The trip to Sark on the mini ferry the following day was a joy and thankfully quite a short trip, about 40 minutes. Sark is truly a beautiful place, almost a step back in time with its non tarmac roads and no cars or streetlights. I just didn't stop smiling for the first hour there, such is the magic of the place. We stayed with local artist
Rose
and her Irish husband
Peter Byrne
in their beautiful house that Peter built. Peter apart from being the harbour master is a fantastic guitarist songwriter. It gave me great pleasure playing and doing a slight adjustment to his lovely Lowden guitar. I would love to return and spend more time there, but I guess that will probably remain a dream for the time being!
The small but appreciative audience seemed to enjoy what we did, but were a tad on the reserved side compared to the previous night, but they enjoyed it in their own way I'm sure.
The following morning saw us all up at 6-30 to catch the ferry back to Guernsey, then on to the bus for the airport to jump on one of those tiny planes that gets you to Alderney in 10 minutes. Once again lovely hosts in
Ralph and Peter
, and the sound in the church was glorious, sadly no grand piano for Oliver and unfortunately his electric piano was damaged on the rather bumpy ride over from Sark, so there we were with his piano in bits trying to swap the keys around, but all power to Oliver he did it in the end and all was well.
Once again an early start the following morning. Up at 6-30 to get the little plane back to Guernsey then on to another plane to Jersey.
A big thank you to the two taxi drivers who met us at the airport not expecting to be confronted with three heavy flight cases, three guitars an electric piano and various bags. Another pleasant surprise for Oliver was the use of the grand piano in Jersey.
A lovely last concert in front of a cracking audience, and would you believe that our friend and wonderful singer
Carol Sampson
was over there doing a gig in a church and was able to come to the show with her brother. It was great to see her.
So that just about wraps up our little trip abroad. I think the few pictures that Oliver took on his phone camera captures a little bit of the flavour of the trip.
Tracy Sollis Concert
Once again the year rolls round and Hilary and I have the pleasure of staying over in one of England's most beautiful villages,
Bretforton
. It is always a pleasure and a privilege to perform in a beautiful Medieval Barn in front of such an appreciative audience, and for me it's just like playing for friends and I always enjoy it and have fun at the same time.
This year was a bit special because our dear friend
Scott Roberts
donated his
GG Vintage signature guitar
to the charity, and a raffle has been running for months leading up to the night. £535 was raised via the raffle for guitar, and some kind person bid £55 for a lovely framed print. In total about £1400 was raised on the night towards this worthwhile charity.
The amazing thing is that the guy who won the guitar lives in Cumbria near Cockermouth. Where does Scott live? Ulverston in Cumbria! What an amazing coincidence. So really the guitar has come home. Sadly
Sue Sollis
was poorly on the night and missed the concert. This is a first. Needless to say she was quite upset about it, and it wasn't the same without her being there. She was fine by the following day I'm glad to report. She is a wonderful person, and if anyone should be on the New Year's Honours list it should be her. Nuff said.
Here's to next year's concert.
Torrington
My concert with
Oliver Wakeman
on the 27th of April at the
Plough Arts Centre
in
Torrington
was for us probably the finest performance we have ever played.
The small but appreciative crowd loved every minute, and it was nice to see friends
Andy and Jen Smy
in the audience along with their friends and family as well has having members of Oliver's family in the audience. Oliver's Mum and step Dad were there who live locally.
This was pretty much a homecoming gig for Oliver, but we both remarked at how little promotion the venue had done. Nuff said there methinks.
Special thanks go to
Marcus
our sound man for the evening for providing an inspirational front of house and monitor mix for our intrepid duo. It really does make all the difference when the onstage sound is good. It sort of drives a performer forward with their performance.
Torrington is a long way to go for a one off gig. Sadly I doubt we will repeat the trip for such a small turnout.
All that aside we enjoyed the experience and it was great opportunity for Oliver to see friends and family, and the same thing of course goes for Hilary and I with friends Andy and Jen.
NuMubu.com - A Social Networking site For the Music Industry
I have been asked to be a part of a great new website based in Canada specifically for musicians, other music industry professionals and listeners. NuMuBu stands for New Music Business
The guy who runs it is a lovely chap called
Robert Taylor
, an Englishman who hails from Cheltenham. Rob is a huge fan of my music and is doing all he can to raise an awareness of GG in that part of the world. The website is called
NuMubu.com
, and is worth checking out. Already there are a few legendary names on there who want to be a part of it all. Who knows where it might lead eh!
You can view my profile by clicking on the small green "n" icon at the top of the right hand column on this page or clicking
HERE
Guitar Of The Month
This month's guitar is another of my car boot finds from a few years back. Made in Romania, this is essentially a classical guitar, made of all solid timbers with a rather attractive binding and sound hole decoration. When I was working with my friend
Steve Marsh
on my books, I found that Steve had the very same model and in fact used it as his teaching tool, and very nice it sounded with nylon strings.
I of course fitted it with steel strings with octave strings on the lower four, making for a very beautiful chiming tone. I used this guitar on the title track of the Drifter album and also used it on one of
Rick Wakeman's
pieces for the Brush & Stone album. It currently lives under the bed in the spare room, but since getting it out and dusting it off for its photo debut I decided to hang it on my studio wall.
This guitar is another example of making an instrument that shouldn't sound good indeed sound charming with just a bit of TLC and a smattering of imagination.
Hope you have a lovely spring and see you all in a few weeks.
Be Well.
Gordon.