Saturday, February 27, 2010
7.30pm
Yarnfield Stone, Staffs
Yarnfield Lane, Yarnfield Stone, Staffs ST15 0NJ
phone: 01785 760 613
Price: £7.50
website: www.liveandlocal.org.uk/EventDetails.cfm?EventID=1601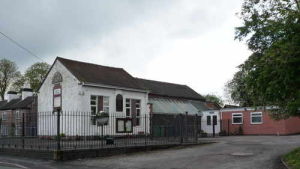 Yarnfield is a large village in Staffordshire. It is located approximately three miles west of the town of Stone and is surrounded by the North
Staffordshire Green Belt. This large settlement has a population of about 1218.

The older parts of the settlement are centred on the Green, a large area of common land; Gorsty Hill Farm and Yew Tree Farm. Although the settlement was originally based around a number of farms, sadly, none of these is any longer a working farm.

After the last war a redundant army camp was developed into a GPO training college. More recently this became a BT College which, in its heyday, had approximately 2000 students a week. Although the College is no longer responsible for training such large numbers of students it still occupies a large site. Part of this has become a conference centre known as Yarnfield Park.

Over recent years the village has undergone considerable development. Residential developments have taken place in areas to the north and south of The Green which is a protected open space. The settlement is located within the draft Special Landscape Area and a wetlands Consultation Area lies to the east of the village.

The village has a post office/general convenience store; Springfields school for children aged from 5-9: a village hall; a pub called "The Labour in Vain"; and a small C of E church dedicated to St Barnabas.

Bar and ( Gordon's favourite ! ) a raffle

Please check availability of tickets and confirm date / start times with the organiser before setting out, as sometimes changes are unavoidable - thank you.



export this event to my calendar
Tweet