Saturday, May 30, 2009
6.15pm and 8.15pm
Scole, Norfolk
Scole Church Festival
Norwich Rd Scole, Norfolk IP21 4DT
phone: 01379 668875
website: www.thefourchurchesfestival.co.uk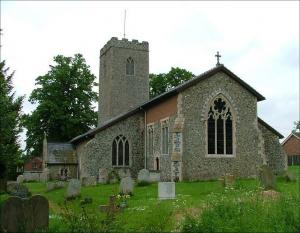 The four churches festival will be returning to the Waveney Valley in May with rock legend Rick Wakeman once again at the helm.

The world-renowned keyboard player, and star of television series Grumpy Old Men, lives in the Diss area where the festival is based. And he will be joined by a cast of musicians, comedians and actors including Nicholas Parsons, television comedy producer Charles Garland and Keith Skues, awarded an MBE in 2004 for his services to broadcasting and charity.

"It always gives me immense pleasure to perform in these ancient and unique buildings, and I am really looking forward to working alongside the talented artists booked for this event," said Mr Wakeman who lives next door to the Rev Trevor Riess, the priest in charge of the four parishes.

"Working with the team from the local churches also enables me to see how a few dedicated people ensure that these fabulous buildings are looked after for the benefit of everyone in the community."

The festival opens with a comedy night with Joe Goodman and special guests at Billingford church on Wednesday May 27, followed by an evening with Nicholas Parsons at All Saints Church, Thorpe Abbots, the following day. He will also chair a live version of Radio 4's hit show 'Just a Minute' at Brockdish church on Friday May 29 that includes Rick Wakeman in the line-up.

The festival concludes on Saturday May 30 with two performances by Gordon Giltrap, one of the UK's most respected guitarists, at St Andrew's Church, Scole.

Mr Riess said: "The festival embodies the medieval ideal of churches as community centres - places where Christian worship takes place alongside a whole range of other activities that enhance the quality of people's lives.

"We are all really looking forward to welcoming this year's performers as well as the many hundreds of people who will be coming to see them."

He and Mr Wakeman moved into neighbouring properties on the same day and the idea of holding a festival involving the four parishes was born over a cup of coffee, when the two men were discussing the cost of keeping churches alive. The first took place in May 2006, raising several thousand pounds.

Tickets for the 2009 festival are available from Scole Stores, or contact David Case on 01379 668875, or email fourchurches@btinternet.com

Regularly updated information on performances, tickets and availability can be obtained online at: www.thefourchurchesfestival.co.uk


We currently understand that Gordon will be making two appearances, one at 6.15pm and then a second appearance later at 8.15pm.

6.15pm - £12.50, £10
8.15pm - (£12.50 Sold Out ), £10
Why not join us at Rick's Party after the 8.15pm performance. Tickets £5 each


Please check availability of tickets and confirm date / start times with the organiser before setting out, as sometimes changes are unavoidable - thank you.




export this event to my calendar
Tweet