Fan Reviews
The Rondo Theatre, Bath 18th Feb 2009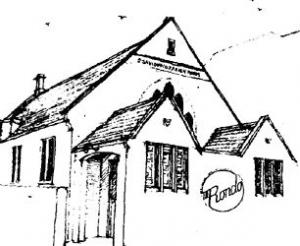 Bernie Howley reviews Gordon Giltrap at The Rondo Theatre, Larkhall
The
Rondo
in Larkhall is a great venue and proved just perfect for Gordon Giltrap He thought so and his audience knew so. He entertained, informed and enthralled with his warm and witty anecdotes, his careful and clear technical exposés, and, of course, with his sublime musicianship.
He shared the stage with a wonderfully eclectic array of guitars, ranging from a £5 car boot rescue guitar, to his most recent acquisition – a very exotic twelve string
Fylde
with a fanned fret board. In divulging a little of the history of each of them, it soon became apparent that he not only plays his guitars – he forms relationships with them. He listens to them, understands them and responds to them so that, together, they make the rafters ring.
Gordon Giltrap gave us a performance that pulled from nearly every possible genre. His blues were earthy and intricate; his acoustic pieces were lyrical and smooth. His exploits with his Line 6 electric and loop station just rocked.
The Dodo's Dream
put me in mind of the way the layers of sound were built up in Pink Floyd's Live at Pompeii.
And he did it single-handedly.
He concluded the set with the famous
Heartsong
, followed by
Lucifer's Cage
as an encore – both were full of energy, pace and contrast. If I had to choose a favourite, I would struggle, but, for its sheer quirkiness, his rendition of
God Save The Queen
, after the style of
Brian May
and played on his
Rob Armstrong
Baby guitar, will never be forgotten.
By
Bernie Howley
19th February 2009
This review appeared online at
This Is Bath.co.uk
and
The Bath Chronicle